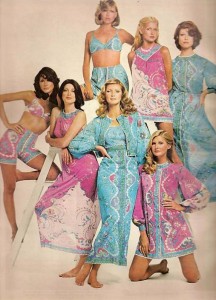 If you have difficulty being a woman and knowing what you want, you can blame it on Emilio Pucci's death.
In this vintage lingerie ad for Pucci's Fiore Festa line for Formfit Rogers the text boasts, "How does he know what women want before they know themselves?"
Because women are such fickle stupid creatures, we don't even know what we want to wear.
Even if all we do is shop.
Right?
It's true; I have conflicting responses to vintage lingerie advertising. But who doesn't?
(And if you don't, then we should talk!)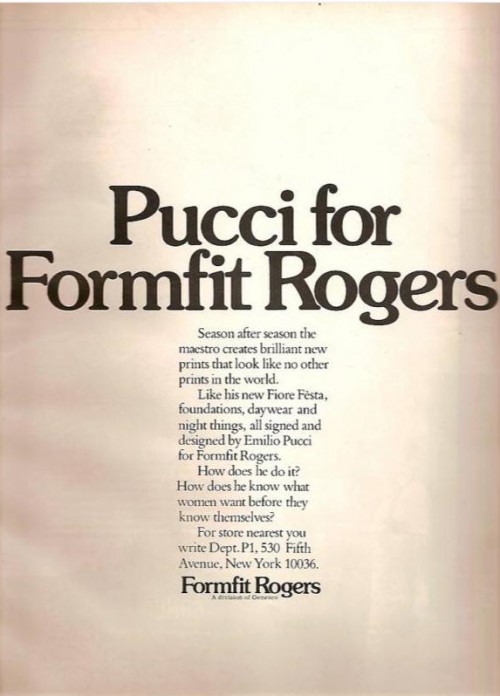 Image via devocanada.