When I posted this image to Facebook, I did so with a quickly typed quip of, "She ain't no holler back girl, she's a derby grrl!".
Now my quip came, in part, from the title of the post at Retronaut: Black Cats Roller Derby Woman, c. 1800s. My sister in law, who knows a lot more about roller derby than I do, commented that she didn't think the quip or title were correct:
hrm. i don't think she'd technically be a derby girl, at least not someone who competed. as far as i'm aware, women didn't compete in derby until the 30's. *shrug* i still like the picture. :)
This is the sort of thing that happens when people post and share things without providing any context. If only Retronaut had stated where they found the image. Grrr.
I tried to do a little (quick) research myself (as time is limited this morning; I have to go perform some maintenance — dusting and filling — of our case at Antiques on Broadway). But found nothing definitive…
Perhaps the Black Cats had something to do with performances, not roller derby, and the name references La Chat Noir, widely deferred to as the first cabaret? Then again, the images on her hat or crown look a lot like the logo for the Sunderland Association Football Club, an English association football club dating to 1879, often called the Black Cats. Anyone else know more?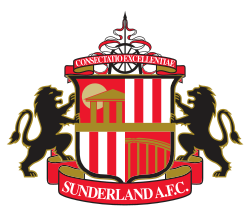 UPDATE: Thanks to Marianne of Ms Dow Antiques, we have more info on this photo:
Mystery solved — Black Cat was a popular cigarette brand. So popular that people dressed up in Black Cat costumes for parties.

The Black Cat cigarette was introduced in 1904 as one of the first machine-made cigarettes manufactured in Britain.

During the early 1920s enthusiasm for the Black Cat was at a peak, with many people wearing badges and stickers featuring the cat and even going to fancy dress parties in black cat costumes.
She also noted that posing in roller skates was also quite a fad.
Thanks much, Marianne!