Over at French blog Au carrefour étrange, a review of Joseph W. Sarno's Flesh and Lace (1965).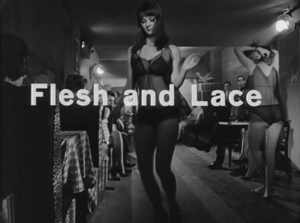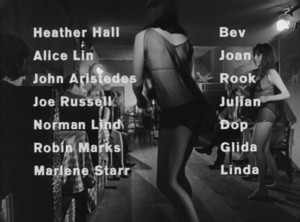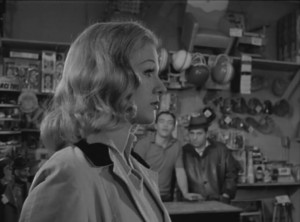 Since the site is in French, you may be confused — but it's apparently exactly how it looks: A film that starts at a strip club and ends up at a toy store, with a woman seduced by a giant stuffed lion.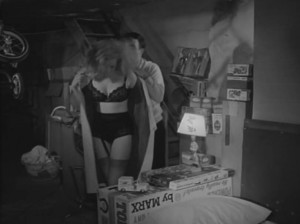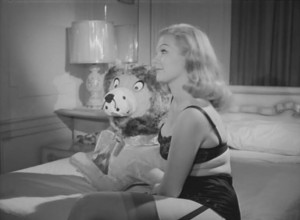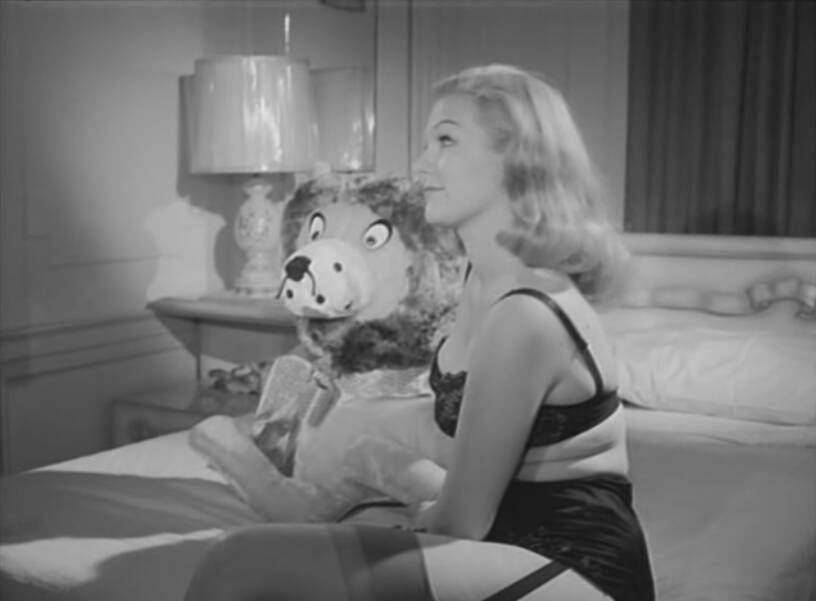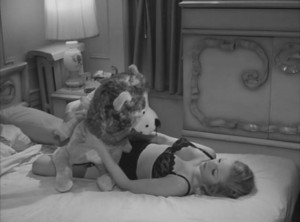 The images expose glimpses of tantalizing toys and nostalgic games from the 60's, such as Mastermind, Hands Down, Marx toys, robots, and stuffed animals.
Ah, to be teased by vintage lingerie, nudity, and some incredible retro toys — I must buy this film!
Thanks to Klaudia's post on the shoe and stocking scenes which sent to me in the right direction to find this review.